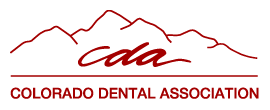 (Colorado Springs, CO) – On May 10, 2012, The Colorado Dentist Association (CDA), representing over 3,000 dentists in the state of Colorado, has endorsed Springs Hosting as the designated service provider for its Website program for member dentists. Springs Hosting will host these Websites in addition to providing development and support services.
"The Colorado Dental Association performed an exhaustive search to find the most reliable and capable Website development and hosting company to ensure that our members have access to a superior Website building product," said CDA Associate Executive Director Pam Brockhaus. "We're thrilled to be working with Springs Hosting."
"We are honored to be selected to work with the Colorado Dental Association and provide Colorado dentists with the Web hosting and IT services needed for their practices," said Jeremy Keefe, CIO at Springs Hosting.
About the Colorado Dentents Associate (CDA)
The CDA is Colorado's trusted leader for advocacy, business and collaboration in dentistry. It is the voice of over 3,000 dentists, licensed to practice in Colorado. The CDA provides a plethora of services to its members, is active in the state legislature for dental interests, and is the leader of organized dentistry for the state.
About Springs Hosting
Founded in 2006, Springs Hosting continues to expand its Managed IT Services to include network design & support, data center services, colocation, dedicated servers, VPS, website and email hosting. Springs Hosting's ability to recruit and maintain its staff of talented employees has assured a high level of reliable service that Springs Hosting customers' have grown to trust for their critical data systems' needs. Springs Hosting has proven through hard work that it is a solution-oriented company with a focus on delivering flexible, yet "spot-on" technology for today's businesses.