On October 1, 2012, Comcast commited to adding it's Fiber Optic Network to the Springs Hosting data center. Springs Hosting customer's will enjoy knowing their equipment will maintain single hop access to Comcast's Fiber for their customers'. With a Fiber Optic network that stretches more than 147,000 miles and includes services to our customers including Metro Ethernet options, we are excited to add Comcast Enterprise Fiber to the Springs Hosting data center." said CIO Jeremy Keefe. "We are continously working for our customers to bring them exactly what they request to maintain an advantage over their competitors."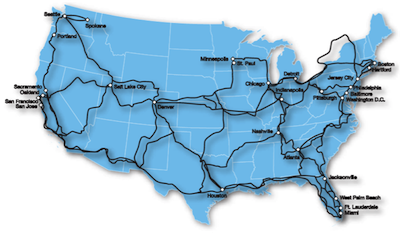 Comcast's vast and constantly growing footprint spans 29 regional networks in 39 states and includes:
A enhanced Fiber Optic network, with more than 145,000 miles of fiber, that provides high speed, high quality and high definition services to a number of large companies.

A support structure made up of thousands of professionals with the knowledge and experience to hande any situation
MEF- certified Carrier Class Ethernet that Delivers standardized, scalable and reliable Metro Ethernet solutions – at a service and hardware level.