On February 9, 2012, Springs Hosting successfully completed a Statement for Attestation Engagements No. 16 (SSAE 16) Type II audit formerly known as the SAS 70 audit and is the first public data center in southern colorado to successfully accomplish this audit.   The American Institute of Certified Public Accounts (AICPA) replaced the SAS 70 with the SSAE 16.
An independent service auditor examined the policies and procedures and business processes in place at Springs Hosting from February 1, 2011 – January 31, 2012.  "The auditors spent a considerable amount of time inspecting our data center facility, learning about our procedures and interviewing Springs Hosting Management.", said Jeremy Keefe, CIO  "Springs Hosting is proud to have successfully completed the SSAE 16 Type II audit.  The audit benefits many of our customers that are publicly traded companies and institutional organizations that must comply with additional security requirements. The SSAE 16 audit is also a helpful sales tool for our clients to use for their customers and can be useful for start-ups looking for venture capital, which often has security requirements."
What is SSAE 16?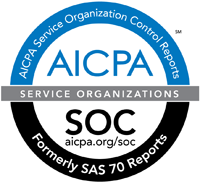 In 1992, the AICPA developed a set of guidelines for evaluating service organizations known as the SAS 70.  The SSAE 16 is an enhancement to the SAS 70 and went into effect in June of 2011.  The changes made to the standard will bring the US companies up to date with new international service organization reporting standards, the ISAE 3402.
A SSAE 16 report, also known as a SOC-1 (Service Organization Control) report, is beneficial to both the service organization and its clients because it demonstrates that the service organization has implemented effective control objects and activities.  The SSAE 16 report can aid the service organization's clients in completing their own financial audits.
In the hosting and colocation industries, the SSAE 16 report is important for companies who are relying more and more on outsourced hosting and colocation services.  The SSAE 16 report allows hosting companies and data centers to complete one report that all their clients can use.