Colorado Springs, CO – March 5, 2014 – Springs Hosting, a Colorado Springs data center and managed IT services company, today announced that the completion of the Statement on Standards for Attestation Engagements (SSAE) 16 Type 2 examinations. SSAE 16 provides Springs Hosting data center customers with assurance of corporate controls, including security and network controls, and validation of Springs Hosting's commitment to the most stringent standards of operation excellence. The SSAE 16 Type II examinations were conducted over a twelve month period of time from February 1, 2013 through January 31, 2014. Springs Hosting is committed to executing the SSAE 16 Type II examination every year and in fact, Springs Hosting has maintained the SSAE 16 Type II compliance since February 1, 2011 (3 Years).
SSAE 16 is an attestation standard issued by the American Institute of Certified Public Accountants (AICPA) that reports on Springs Hosting controls supporting the services provided to customers. Springs Hosting management has developed internal control objectives to support state-of-the-art data center management services that were used to complete the examination. Companies that are compliant-sensitive and may require an SSAE 16 Type II include publicly-traded enterprises, financial firms, and healthcare organizations. The SSAE 16 Type II examination report includes management's description of Springs Hosting's systems and the suitability of the design and operating effectiveness of the controls.
What is SSAE 16 Type II examination?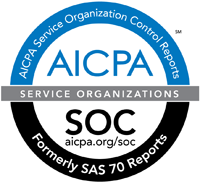 In 1992, the AICPA developed a set of guidelines for evaluating service organizations known as the SAS 70. The SSAE 16 is an enhancement to the SAS 70 and went into effect in June of 2011. The changes made to the standard will bring the US companies up to date with new international service organization reporting standards, the ISAE 3402.
A SSAE 16 report, also known as a SOC-1 (Service Organization Control) report, is beneficial to both the service organization and its clients because it demonstrates that the service organization has implemented effective control objects and activities. The SSAE 16 report can aid the service organization's clients in completing their own financial audits.
Within the managed hosting and managed services industries, the SSAE 16 Type II report is important for companies who rely on outsourced hosting and data center services. The SSAE 16 report allows hosting companies and data centers to complete one report that all customers use.